Holland Children's Institute was founded in 2013 by Richard D. Holland. Holland Children's Institute is a 501(c)(3) nonpartisan nonprofit organization.
MISSION
Holland Children's Institute serves as the trusted destination for research and analysis related to income disparities and equitable access to opportunities essential to prosperity for Nebraska children and families.
VISION
Nebraska will become the national beacon in economic security and opportunity for all children and families.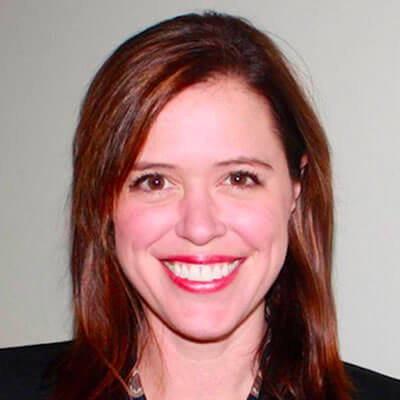 Hadley leads Holland Children's Institute as the Chief Executive Officer. Hadley is responsible for the development and implementation of The Institute's overall program and research priorities.
Hadley has a range of executive experience in several organizations, public education campaigns, non-profit capital campaigns, and other projects, and extensive expertise in fundraising, communications, and public opinion research. She has seen some of the most ambitious initiatives to the finish line in Nebraska through her work at RichtersBrinkman LLC and independently. Hadley is known for delivering results and breaking records.
A graduate of the University of Nebraska, Hadley has served as manager to successful projects for various non-profit organizations, including the Child Advocacy Center, University of Nebraska Charitable Gift Fund, Community Health Endowment of Lincoln, as well as business leader groups Vision 2015 and the Lincoln Employer's Coalition.    
Born and raised in Lincoln, Nebraska, Hadley now resides in Omaha, and can be spotted in Midtown. 
"The people who are crazy enough to think they can change the world are the ones who do." – Steve Jobs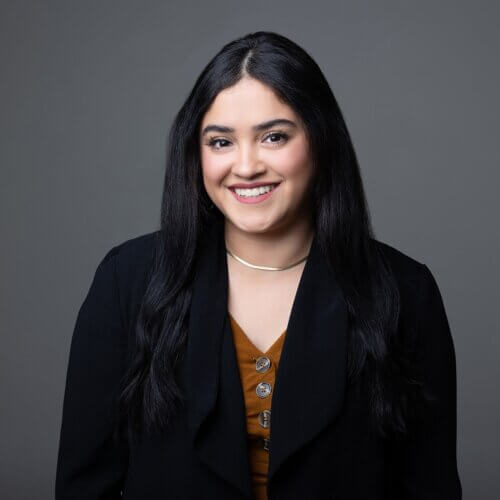 Director of COMMUNICATIONS AND OUTREACH
As the Director for Communications and Outreach, Magdalena (Maggie), manages the organization's public education and outreach strategies that centers community impact and builds people power.
A graduate of the University of Nebraska with a Bachelor of Journalism in Advertising and Public Relations, Maggie has spent her career working in non-profit legal and public policy advocacy with the goal of advancing racial equity and economic justice.
Maggie believes traveling enriches our soul and mind. You can catch her and her family exploring the dog parks and playgrounds in Lincoln while planning their next trip somewhere around the globe.
"You cannot do all the good that the world needs, but the world needs all the good that you can do" – Shelbizlee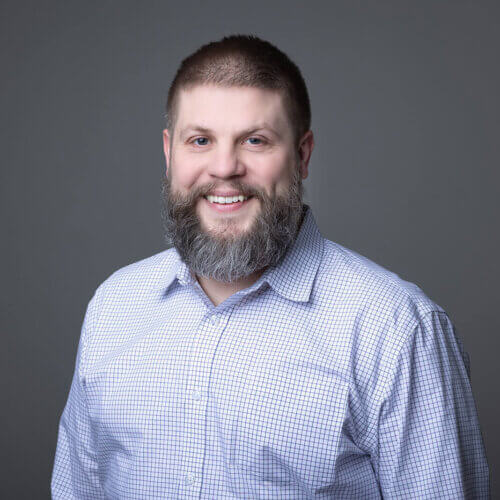 As Director of Operations, Joe works to ensure that the day-to-day operations of the Holland Children's Movement and Holland Children's Institute run efficiently to accomplish our mission.
Joe holds a Bachelor of Science in Business and a Master of Business Administration degree from Bellevue University.  He previously served as the Associate Executive Director of the Omaha Public Schools Foundation.  He brings a focus on mission driven work along with over a decade of non-profit accounting experience.
Joe, his wife Kassie, and their two children enjoy traveling and exploring the national park system, going on long bike rides, and observing the flutter of activity in their native pollinator garden.
"All I ask is a square deal for every man.  Give him a fair chance.  Do not let him wrong any one, and do not let him be wronged." – Theodore Roosevelt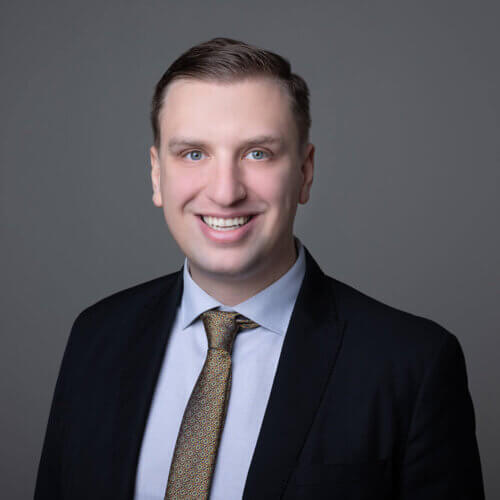 Director of STRATEGIC ENGAGEMENT
As the Director for Strategic Engagement, Garret manages outreach efforts to community partners and stakeholders and executes advocacy efforts that align with the goals of the organization.
Garret holds a Bachelor of Arts in Political Science from the University of Nebraska and has spent his career working in public advocacy. When not campaigning Garret has worked for the State of Nebraska as a Public Information Officer and as a Marketing Coordinator for local non-profits.
Garret lives in Lincoln with his wife Ashlea and their dog Gustav. They enjoy visiting dog parks and walking around downtown Lincoln with friends.
"All politics is local." -Tip O'Neil
Andy Holland

Wanda Gottschalk

Carol Russell